December is the time to break out a little (or a lot) of sparkle! R and I went to a delightful Christmas party last weekend. Dinner was at Little Europe Bistro in the Hydrostone Market and the astounding desserts at the after-party were homemade.
Details
Skirt: 3.1 Phillip Lim for Target
Cardigan: Le Chateau
Tank: Old Navy
Tights: American Apparel
Boots: H&M
Bracelet: Stella & Dot
There were enough desserts to feed a football team and they were for royalty. These photos are only a small sample of what we had to choose from.
Sour Cherry Chocolate Cake and Brownies
Pumpkin Cheesecake
I'm linked up with Friday's Fancies this week. I bet the other bloggers are showing some amazing sparkle!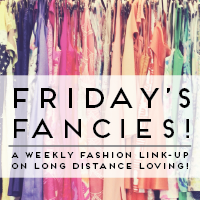 I hope all of you are surrounded in sparkle this weekend!
XOXO
Glitterary Girl