November brought some fun (and sparkly) new additions to my wardrobe. As always, some great deals were had.
Blazer: 3.1 Phillip Lim for
Target
Discounted from $60 to $30
I wanted this blazer SO BAD when the collection came out and I couldn't find it at my closest Target (and I was there when the store opened...) so I assumed none of the Halifax-area Targets were carrying it. Wrong! I found it in Bedford, on clearance, six weeks after the collection launched. New lesson: Each Target will have different stock in designer collaborations.
Hat:
Le Chateau
I've wanted a leather hat all season. I was hesitant on this one as the brim is longer than ideal for my small head but now that I've worn it (
see here
) I like it.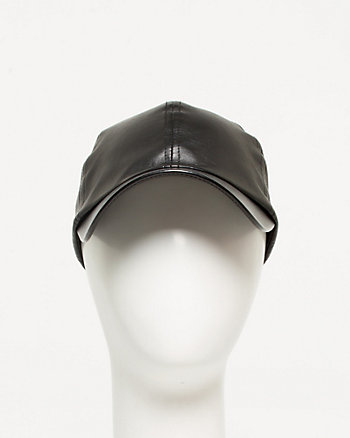 Discounted from $44.95 to $29.00 and another 30% off. I paid $21.00
I really wanted a baby pink sweater and the price was right.
The rest of the stuff, I have no photos for. You'll see it all soon enough on outfit posts.
Sweater: Joe Fresh (no longer available on website)
Discounted from $29 to $19.94 and I had a $10 gift card, so I paid $9.94
This cute and cozy animal print sweater is going to be worn a lot by me this winter.
Blazer/Jacket: Smart Set (no longer available on website)
Discounted from $75 to $12
I have an profound love of tweed things and it was $12 so it had to come home with me. I've worn it to work and I really like it.
Necklaces: H&M (no longer available on website)
Discounted from $15 to $7.50 (blue beads) and from $25 to $3 (silver and rhinestone)
I was waiting for a year (no kidding) for the blue one to go on sale.I first saw it on a friend last October and loved it but was stubborn and knew it would go on sale eventually. The other one is a gorgeous statement necklace that I will be great for the holidays
Sun Hat: Joe Fresh (no longer available on website)
Discounted from $10 to $2.97
I'm always in search of sun hats that actually fit my small head. I bought this in the kids section.
Boots: H&M (no longer available on website)
Discounted from $70.00 to $10.00
I wore these super-fun boots to R's open house at the dental clinic and I was shocked that I was standing for four hours in them and while my feet weren't necessarily thrilled, they weren't killing me either. I had several compliments on them and I still can't get over the price.
Various awesome jewels: Stella & Dot trunk show
It was far too complicated to do the math on this as I got some stuff for free and some stuff for half price. I also had to pay the tax on the free items. I was able to get some gifts for some of my favorite girls too! For the stuff that is mine, I believe I paid (not including the tax as I never include tax in my monthly budget...) around
$29.00
(two half price items for me - the rest was free). The original cost of it all was around
$285.00
before tax.
I hit my monthly budget bang on this month with $140 before tax spent. Mind you, the tax I paid on the Stella & Dot stuff was around forty bucks but again. . .
tax doesn't count.
The original retail price of my finds was $628.00, bringing this month's savings to 78%. That just might be a record for me!
Did you find some great deals this month?
XOXO
Glitterary Girl