Can I just wear my slippers in all my posts? It would be so easy and comfy....
Yup, I'm aware we need a new tree skirt.
Details
Sweater: Joe Fresh
Jeans: Calvin Klein via Costco
Scarf: Le Chateau
Slippers: Acorn
Earrings: Stella & Dot
Bracelet: Gift
For the last Friday's Fancies of 2013, we were asked to feature an outfit that would be appropriate for relaxing. This is something I might wear by the tree on Christmas morning. The sweater is cozy and the jeans are stretchy (to make room for all the turkey and snacks)!
Click below to see what the other bloggers have decided to relax in.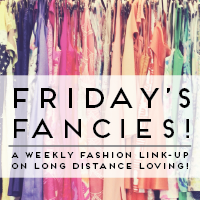 The jury is out on whether I will post next week or not. If this is my last post before the holidays, I wish you all the most fabulous holiday.
XOXO
Glitterary Girl