Do you have a dress that's so versatile that you've worn it over and over again? This dress is at probably four years old and has been worn to at least three weddings and a few other events. It has pockets! How genius!
Details
Dress: Le Chateau
Shoes: Call it Spring
Watch: Guess
The wedding was at Pier 21 overlooking the Halifax Harbour and it was a fun evening. I love self-serve candy stations -a perfect idea for wedding favours! Congrats Billy and Lindsay!
I'm linked with Tara for a summer style post. Check out the other looks!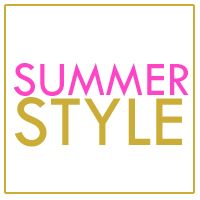 XOXO
Glitterary Girl