Trends come and trends go. Some I've embraced (wedge sneakers... please still be wearable in the fall...) and some I've passed over (torso cut outs). I admit I was skeptical about the return of the crop top - hello overexposure!
News Flash - you can wear a crop top without anyone catching a glimpse of your midriff.
The key is to pair it with a high-waisted bottom.
Details
Crop top: Aeropostale
Tank: Garage
Skirt: American Apparel
Sandals: Nine West
Jewelery: Gifts
You can add extra insurance by tucking in an undershirt like I did with this tank.
I've linked this post with Tara at Mix and Match Fashion. Click on the button below to see more summer styles.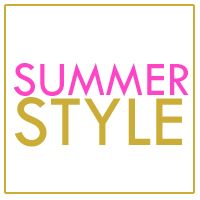 Have you tweaked a trend to make it work inside your comfort zone?
XOXO
Glitterary Girl